Dr. Chciuk is a veterinarian in Murfreesboro, who had a lifelong dream of working in animal care.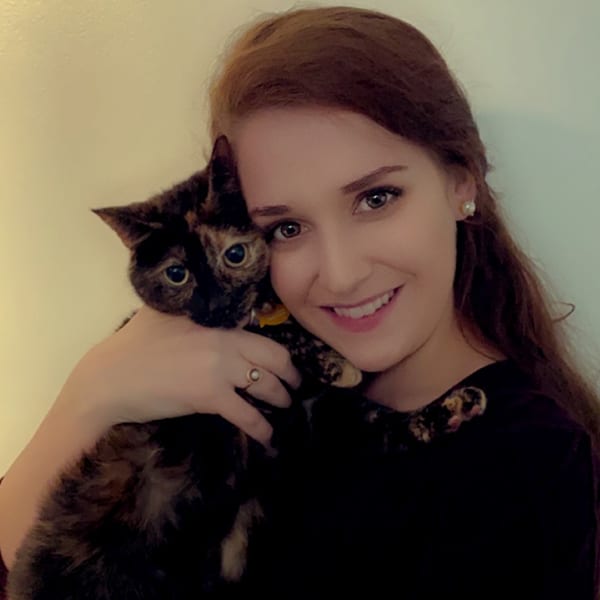 Dr. Kylie Chciuk
Dr. Kylie Chciuk (pronounced "Chuck") was born and raised in the small town of Whippany, New Jersey. As a child, she told her parents she wanted to be a "doctor animal," and spent most of her time with her grandmother training her Championship Chesapeake Bay Retrievers. 
Dr. Chciuk graduated from The State University of New York (SUNY) at Delhi with a degree in Veterinary Technology in 2013. She became a licensed veterinary technician and worked in the field while preparing for veterinary school. She then attended Ross University School of Veterinary Medicine on the island of St. Kitts where she enjoyed snorkeling over the reefs during her study breaks. She earned her Doctor of Veterinary Medicine degree in 2018 after spending her clinical year at Auburn University. Following graduation, she moved to a small dairy town in Central New York where she worked in emergency medicine. After about a year, she left the cold of New York for the warmth of Rehoboth Beach, Delaware where she joined the team of another local emergency clinic.
Following her time at Auburn University, Dr. Chciuk found herself missing the south and has relocated to the area with her 3 cats (Stella Mildred, Eloise Winifred and, Fisher Levi), her German Shepherd (Piper Jane), and her Golden Retriever (Cuba Alexander).
Dr. Chciuk has a strong passion for feline medicine. However, she also enjoys tricky wound repairs, soft tissue surgery, and dermatology.