Dr. Weaver is a veterinarian in Murfreesboro. When he's not taking care of pets, you can find him enjoying the outdoors biking, hiking, and fishing.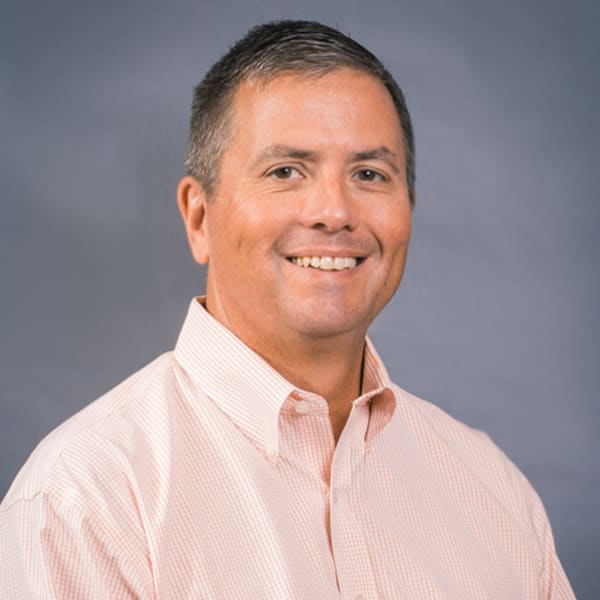 Dr. David Weaver
Dr. David Weaver was born in Harriman, Tennessee. He was an air force brat for the first 10 years of his life and travelled the world with his parents, two sisters and one brother.
Growing up, he attended Mitchell Neilson Elementary, Central Middle, and graduated from Oakland High School in 1981.
He graduated from MTSU in 1985 with a B.S. in Animal Science. From MTSU, he went to vet school at UT and graduated in 1989 with a Doctor of Veterinary Medicine degree. His wife, Susan, graduated from MTSU in 1985 and works as a nurse at Murfreesboro Medical Clinic.
They attend St. Rose of Lima Catholic Church and have two wonderful sons along with two wonderful daughters-in-law, Nicholas & Morgan and Noah & Olivia. Dr. Weaver thoroughly enjoys the outdoors and especially loves biking, hiking and fishing. His absolute favorite way to spend time is with his grandchildren. The family has two dogs, Tess & Daisy, who can be found greeting people in our lobby most days.