You can count on our experienced vets at Brogli Lane Weaver & Alexander Animal Hospital to provide the preventive and restorative dental healthcare and surgery your cat or dog needs. 
Comprehensive Dental Care for Cats & Dogs
Although routine dental care is a critical aspect of cats' and dogs' oral and overall health, it often gets overlooked. As a result, most pets don't get the oral hygiene care they need to keep their gums and teeth healthy. 
The vets at our animal hospital provide complete dental care for your pet, from the basics such as regular dental exams, teeth cleaning, and polishing to dental x-rays and surgeries. 
We are also passionate advocates of dental health education regarding home dental care for pet parents.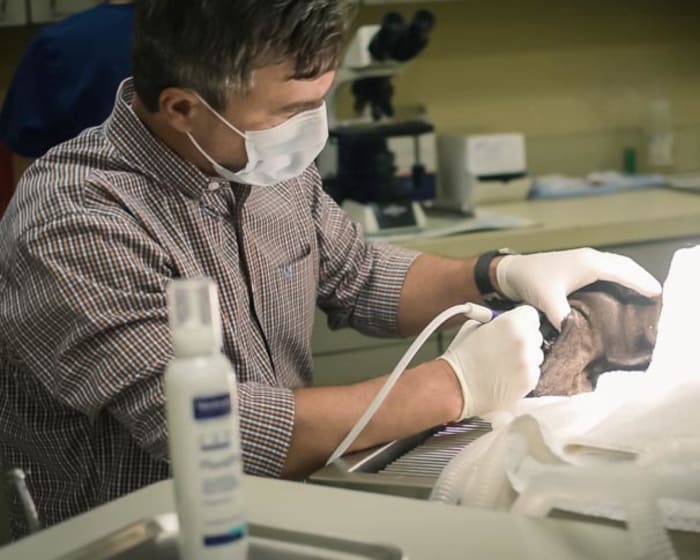 Pet Teeth Cleaning & Exams
At least once per year, your pet should come in for a dental examination. Cats and dogs who are more susceptible to dental issues than others may need to visit us more often. 
The vets at  Brogli Lane Weaver & Alexander Animal Hospital can detect, diagnose and treat dental health problems in cats and dogs. 
FAQs About Pet Dental Care
Here are some of the most frequently asked questions our clients have asked about pet dental care in Murfreesboro.